Chiropractic & Wellness Care
When your body isn't functioning as it should, the quality of life that you're experiencing is often lower than you'd like it to be. At Family Health and Wellness Chiropractic, our goal is to not only relieve the pain you're in, but to develop a treatment plan that benefits you in the long term.
With chiropractic and wellness care, a patient can begin to live the life they've always wanted to.
What is Chiropractic Care?
You were made to move! Chiropractic care centers around freeing up nerve disturbances in the body that ultimately bring pain or discomfort to an affected area. The longer that your brain isn't able to properly communicate with organs and muscles, the more wear and tear is being put on the body.
At Family Health and Wellness Chiropractic, Dr. Kari works to correct nerve disturbances through a variety of gentle techniques. Her three-step approach to wellness first begins with relieving your pain, stabilizing the area, and finally focusing on preventative care for the future.
Chiropractic Techniques for Wellness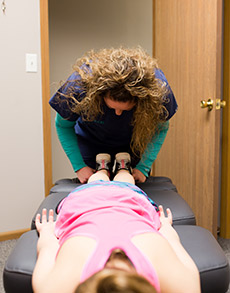 The true beauty of chiropractic care is that it's safe for all ages. In fact, Dr. Kari often performs adjustments for babies that are just weeks old to patients in their ninth decade of life and beyond. To accommodate each type of patient, Dr. Kari practices several different techniques, including:
Diversified – The most traditional approach to care involving popping or cracking of the treated area.
Flexion Distraction – Due to its gentle nature, this is Dr. Kari's personal favorite. Flexion Distraction is safe and controlled, benefiting nearly all patients.
Thompson Drop Table – Also very gentle, this technique often improves patient flexibility and posture among general health.
Activator – This method involves the use of a small instrument to help realign the spine and is often a great approach for older patients or those needing an extremely gentle approach.
Webster – Webster Technique is most often used when adjusting pregnant women, as it allows for extra comfort and support to focus on specific muscles disrupted by pregnancy.
Care for Continued Health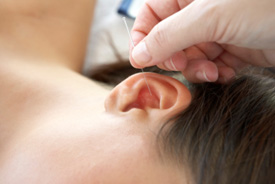 To make sure her patients receive a well-rounded approach to care for the best results, Dr. Kari may recommend acupuncture, which she is certified in. She also provides patients with additional modalities that encourage and speed the healing process like hot packs, ultrasound, electric muscle stimulation and laser therapy.
Coupled with chiropractic adjustments, Dr. Kari's patients receive the proper education they need to fully understand what they can do to continue to lead a healthy life.
Discover What Chiropractic Can Do for Your Family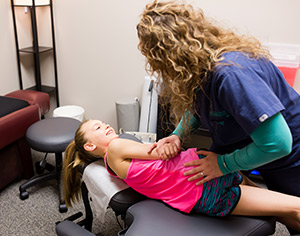 Interested in learning more about the benefits of chiropractic and wellness care? Contact Family Health and Wellness Chiropractic to book your appointment. We look forward to helping you understand the benefits of care!
Revitalize your family's health by scheduling an appointment today! We see all ages of patients and will tailor our approach to you.
---
Family Health and Wellness Chiropractic
Edwardsville – (618) 391-0202
Litchfield – (217) 324-5205